Quote of the Day – September 25, 2017: The most beloved of the Earthlings – Marin Preda
It was precisely that time that the pride I mentioned was growing in me. My mother began to become a stranger to me, and at the same time my broken and proud lysised teenage voice that despised Plato began to sound loud in the house. "And what do you think, Mom, I once said unexpectedly, that after death you're going to go to heaven?" She remained a moment still when you first hear me pronounce in front of her such words, my father looked at me, but with another look, mixed, she should have punched me in the face, but she abstained. However, he said undecidedly, Aren't you ashamed,, to talk to your mother like that? "Sure, I said, the old history, you're not ashamed, asshole! First that the donkey is a nice animal, sending us to the animal kingdom i don't know why he would offend some. Even if you called me pig! I wouldn't mind. Don't we tickle him on his belly all day and caress him? The word shame remains. Why would I be ashamed?" "How come, my dad answered me, made you, wiped your ass, that's talk to a well-bred boy?" "They're not! I exclaimed mockingly, feeling his weakness, it's like this is about good growth…" "But what's this about?" "It's about religion." "And what do you have with religion?" "I've got it! Religion weakens people's life force."
That's all I said then and got up from the table dizzy, like I was drinking a bottle of wine. I couldn't figure out how the idea had been in my mind that religion weakened people's vital strength, from what he started, because our priest who was serving in the church in the neighborhood was a very vital man, drinking and eating heavily and a difficulty in the priestess' lady made her a children's puzderie. Can the father only have done a trade from God's ministry? You mean he wouldn't have faith? What am I going to say? And then I knew that religion had never weakened people's life force. The Crusades, the inquisition, the religious wars generally showed on the contrary a huge vital force. The power of popes, their excommunications, which could scare and destroy a king who came to humiliate themselves in vain in Canossa, meant no weakness because they leaned on the faith of men. The popes had no strong armies, although they happened to have, but their power was elsewhere… It was true, it was so that some princes or kings would catch a weaker pope and hit him on the cheek with an iron glove, or to compel him to leave the Vatican and move his residence to Avignon. Anyway, giving orders to burn a man, a heretic, who would you have the courage to do it today? Perhaps I wanted to say that Christianity also degenerated with it and the life force of those who still believed in God? No, my thought was obscure, only my mood was clearer: I had caught aversion to my mother, and i didn't have my childhood respect.
But believers do not feel the first shock when given a blow. My mom doesn't mind me. But my aversion was just beginning. One night, when you worshipme as usual before you fell asleep, you would hit him over the hand with which he made the cross. The violent gesture doesn't depress her or tell my father. She continues to worship alone, he bows to her knees in front of the icon in the room, under which a candelay with oil was eternally burned, and thus left with her head bowed towards the ground for a long time. "Yes, I whispered to him, pray for me, that my faith will come to me if I can move the mountains. You'd better pray for yourself, because who doesn't know what sin is doesn't mean he's a saint, but a powerless man, they don't commit it because he can't, not because he has strong faith. Then later: The Apostle Paul first married the Christians and then passed to their foreheads and began sending them his bored epistles to the Corinthians and Ephesians. He was on his own, he realized that the human herd had started irresistiblein one direction and that he risked not being able to taste the power that caesars had begun to no longer have on humans."
She didn't answer me until a few months later, with a gloomy sadness, but with all the powers gathered in it and reduced to the essence of faith, and not to ideas about faith. "If I go to heaven or hell, I don't know, one thing I know, that you don't understand now, confused as you are of teaching, that Jesus has endured the ordeal for our sins." It was just you and me at home, and it had caught me well, I'd forgotten for a while to torment her, I was reading something beautiful, Les miserables, I had just finished it in those days and I felt the need to reread the beginning, which I thought was a little boring, I had jumped, but during the course of the reading I realized it was the keystone of this epic and I was at the stage where the lovable Myriel, a juste, is doing formidablely when the police bring home Jean Valjean, the soldier he had put at his table the night before; he had wanted to kill him during the night and eventually had just robbed him and fled in the morning with the silverware in the poke. As, this righteous man exclaims, but did not steal them, I gave them and yet something else, behold, forgot to take the candlesticks, and saying they returned from the threshold, returned with precious prayer objects and shoved them into the desiccure. I was smiling. Getting older, I was thinking, some people cling to things, but others come off. Myriel, by sign, was in this second category. But it was possible to positive interpretation, that was beautiful, other facts of his justified precisely this capacity of tarp to be inspired, equipped with a deep intuition of human abyss. He lived in the light, which he spread. Faith was secondary. My mother, seeing me smile, was hanging around me and, caught by a moose, but scraping, I told her about the scene and i translated her shock passage. "And why are you laughing?" he asked me. "So, I replied, it's beautifully written. This man was going to save the soldier in this way, not only from the chains in which people were going to put him for the rest of his life, but also from those in which his nature, his bestial instincts had chained his soul." "So did Jesus," she replied, and after a silence she continued her thought that she did not know if she would go to heaven or hell, but she knows for certain that the Nazarene has let himself be crucified for our sins.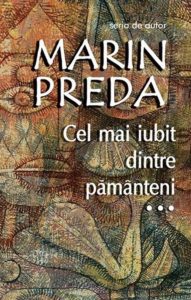 ---
The most beloved book of earthlings can be purchased from: